WELCOME TO TRUEFITT & HILL
the homepage of our website has the following description : "For over two centuries, Truefitt & Hill, the world's oldest barbershop for men has been offering a wide range of services designed to groom gentlemen to perfection. With the barbershop now in Bangladesh, we bring you our world-renowned personal grooming services along with our personal grooming range for men.
Known as a purveyor of the finest quality of traditional English fragrances, shaving requisites and men's grooming kit, the barbershop offers its exclusive clientele in Bangladesh a new level of luxury service unrivalled anywhere in the world."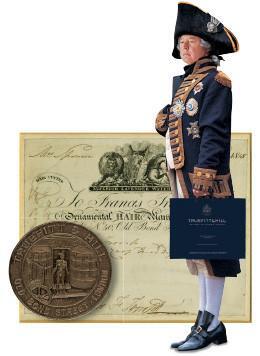 TRUEFITT & HILL RECOMMENDS

MADE IN BRITAIN
All our products have been carefully crafted in England since 1805 and they embody the essence of the British heritage at its best. Our dedicated team of highly skilled professionals, chemists, designers and craftsmen work tirelessly to deliver our products known today for their distinctive tradition of innovation and excellence. Our iconic ranges will continue to be produced in England as we constantly endeavour to bring new and exciting products in response to our customer's needs.
INSIGHTS INTO MALE GROOMING